As a kid I would love all the fish houses on the Gulf Coast that my father would take me to for dinner. It was always a treat!
I can still remember waiting in anticipation for the sides of hush puppies served with generous amounts of tartar sauce. They were hot, crispy and salty. Usually, I would eat so many that I could barely eat my meal. Looking back I am not even sure that I even liked fish, I just remember those heavenly corn filled treats.
Recently, I received a request from a bride for hush puppies. In normal tradition I couldn't just go with the norm. After multiple trial and errors we came up with these winners.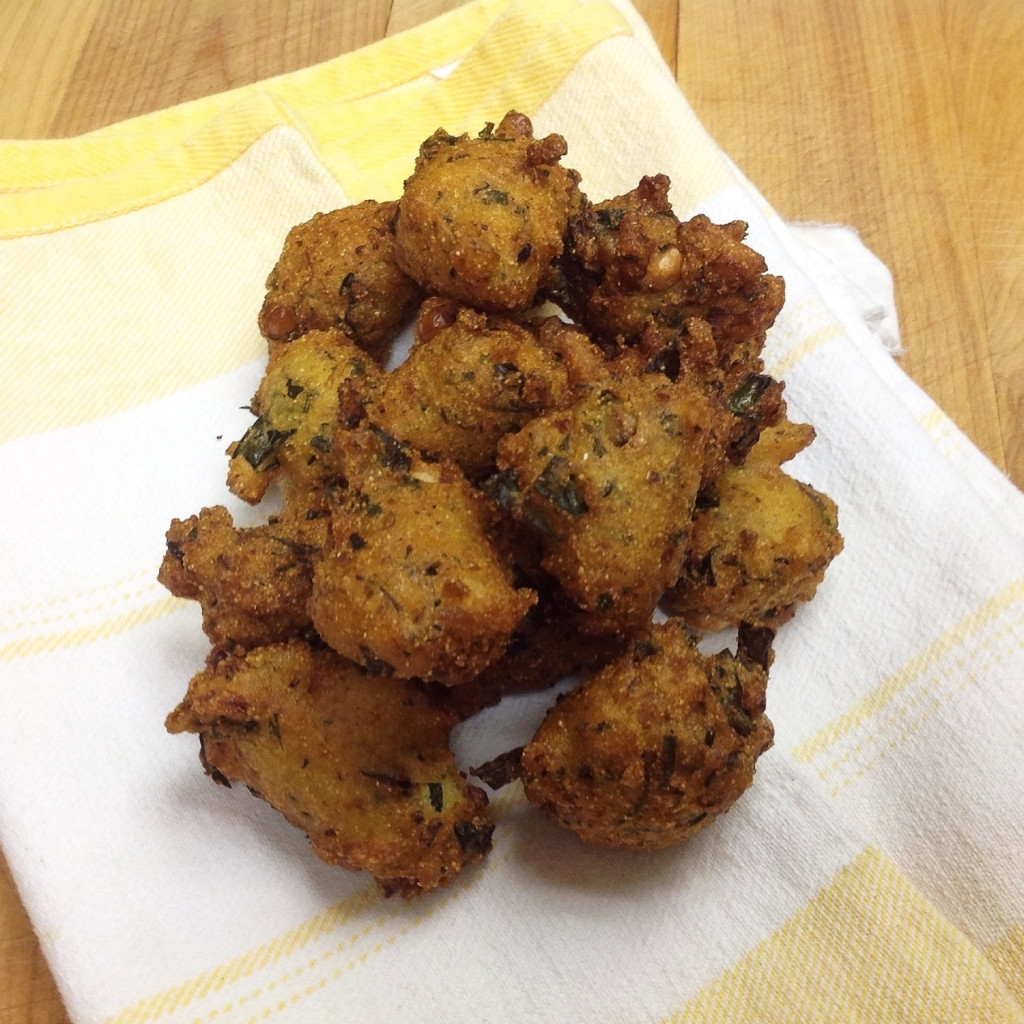 Black Eyed Pea and Collard Green Fritters.